Hi I'm Geraldine! I'm Leaping Towards a Career in Tech
Taking a step back, in order to leap forward!
As the title says, I'm Geraldine 👋🏾 And I'm headed towards a career in tech 🚀
Since college, I've been at different jobs that didn't quite feel right, whether it was the actual work or the environment. I've always been interested in technology, but I haven't quite found my way into the industry. Either I've been too scared or— actually, that is the only thing that's been keeping me from breaking into a career in tech 😬
But after some growing pains, I feel that my confidence is stronger than my fear and I'm just going to go for it no matter what 😤
🗺 Where I've Been
I graduated from the University of Washington in 2015 with a Bachelor's degree in Human Centered Design & Engineering. "What's that??" you ask. Well, it's basically UX/UI Design. I remember their mission statement starting with, "Putting people first..." and how much it resonated with my own personal values at the time.
After graduating from college, I joined Teach For America. Truthfully, I had no idea what I was in for—I just knew that all through school until I got to college, I wanted to be a high school math teacher. Through Teach For America, I was able to fulfill that dream by teaching science at my high school alma mater.
I spent two years working with my former teachers and teaching siblings of my former classmates. Because I never took an education or teaching course, I was driven purely by the passion for giving back to my community. I wanted to be a role model for my students, first-generation children to immigrant parents, much like myself.
...And that's how I burnt out after two years 😬 Which led to two equally dry years, where I dabbled in several different interests, including streaming, blogging, and digital art.
The latter led me to an opportunity with indie game dev team, InterIntellectus, who were working on The Girl Who Sees at the time.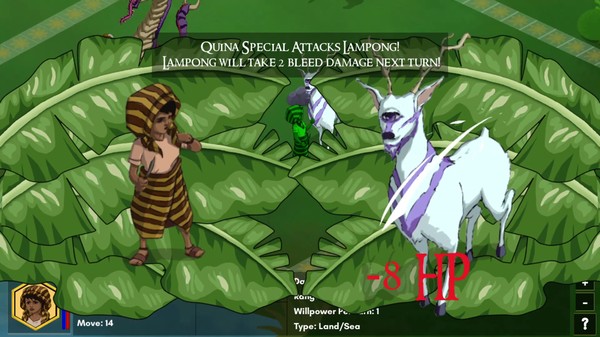 I drew those banana leaves!! And the hexagon avatar icons!! Source: Steam
---
Eventually, I gave up on digital art because I wanted to keep it as a hobby and keep it fun.
📍 Where I Am Now
I was a Web Developer for Shepherd Research Lab for the last two and a half years, a jack-of-all-trades type of role. It was my first "real" job that was related to my degree (as if that's the only factor for determining your career 😅).
The job description sure made it sound like I would be doing a lot of intense web programming, but in actuality, my first project was to set up some websites on WordPress. To me, it was no big deal, but apparently having a clean and professional website in the academic field sets you apart from others who rely on their institutions' templates.
---
---
After the websites, it was a flurry of graphic design for the International Breast Density Workshop, scripts for automation, and even some DXA analysis and "real" research.
Towel designed by me for IBDW 2019. Along with the conference booklet, name badge, and other goodies, it was packed in a tote bag for attendees. The designs are all part of the rebranding efforts for IBDW after having moved to Hawaii in 2018. Source: Shepherd Research Lab
---
A breakdown of lateral distal femur (LDF) DXA analysis as outlined by principal investigators. With software, I evaluated and updated their procedure, and then manually analyzed some 2000 DXA scans that would inform LDF bone health and fracture risk for children. Manuscripts based on my work are still being worked on, but I definitely referenced the image above throughout the duration of the project. Source: The Utility of DXA Assessment at the Forearm, Proximal Femur, and Lateral Distal Femur, and Vertebral Fracture Assessment in the Pediatric Population: 2019 ISCD Official Position (Weber, D, et al. 2019)
---
I learned so much at that job, but once the pandemic hit, it became apparent that I needed to do better for my family.
🏃🏽‍♀️ Where I'm Going
I've been learning full-stack web development with the MERN stack for almost a year now. I enjoy the freedom of freelancing and building side projects, but would rather not worry about all that stuff and join a team and learn more from senior developers.
Since college, I've really come to embrace a growth mindset and stop being afraid of failures. A younger me would be afraid to admit I didn't know something or be embarrassed to look stupid. But now I couldn't care less. I'm just moving along at my own pace and hoping to bring others up with me.
My most recent project was a full-stack web application that featured an API for a database of Minute To Win It games and a wiki that pulled information from the API. Source: My GitHub Repo
---
Given my background in design and passion for education, this is where my interests most align. And while it's a lot of work, I'm enjoying the content creation process to help others on their own self-learning journey in programming. I'm also curious about a Developer Advocate role in the future, but it feels a little too early for that for me.
Main Career Interests
🎨 Experience Design - Since the pandemic, I've been paying more attention to digital experiences and spaces, particularly social spaces and the nuances between building a community versus an audience.
🍎 Education - I have a soft spot for high schoolers, especially first-generation students like myself, and even more especially those who've never been exposed to programming before or are struggling through their first course.
👨‍👩‍👧‍👦 People - In general, I love people. As introverted as I am, I like to hear their stories and learn from them, take on a new perspective, and make connections.
When not coding, find me...
🌲 Playing video games. Mostly it's been Animal Crossing: New Horizons since the new update came out, but I also got Inscryption, which has been a really unique and challenging puzzle game (my favorite kind of game).
👩🏽‍🍳 Cooking/Baking new recipes and discovering new foods. It took a few tries, but I finally nailed the Reese's Chew Chocolate Cookies with Peanut Butter Chips recipe. This week, I'm excited to try this Fall-Off-The-Bone Ribs recipe after getting some BBQ sauce from Pepper Palace.
📺 Watching shows, movies, or anime. Right now I'm in the middle of Bob's Burgers, The Great North, and Komi Can't Communicate. Since it's the holiday season, I watched The Polar Express (again) and A Christmas Story (for the first time). But my all-time favorite is How The Grinch Stole Christmas (Jim Carrey version), which after I found out was taken off Netlifx is free with Amazon Prime 🤯
Let's Stay in Touch! 🍻
Thanks for letting me share my story! I'd love to also hear yours. Please feel free to reach out! 💌
Twitter: @GeraldineDesu
LinkedIn: in/GeraldineR
GitHub: github/GeraldineR
---
For me, this post was like looking in the mirror and reflecting on my past, realizing that I'm exactly where I need to be today.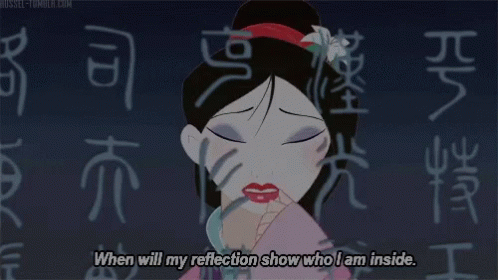 Source: tenor
---
Thanks for reading!
💖 Geraldine | Say hi on Twitter 👋🏾 @geraldinedesu