Day 4: Breaking Code instead of Breaking Hearts
TLDR: I broke a lot of code today, but that's all part of the learning process 😤
Today's Accomplishments
🌟 Deployed my first React site with serverless functions on Netlify
But then I broke it when I tried to meddle around and change server to be Apollo+GraphQL based.
Apollo had some documentation for it, but it was based on Apollo v2 and anything else just redirected me to AWS Lambda. But it's very possible that I'm just not connecting all the pieces yet.
I'll have to revisit tomorrow. If you have any good "NetlifyServerless functions for dummies" resources, please let me know!
🌟 Seeing some progress on my charts for Rehabbiter
Move over pale blue dot 🔵, I've got two bright red squares for you 🟥!
It's a wonder anything showed up at all. Figuring out D3 on the backend has been difficult. But at least we're getting somewhere 🙌🏾
---
This post is like a slice strawberry shortcake -- short and sweet!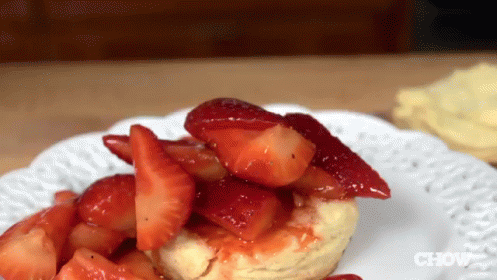 Source: tenor
---
Thanks for reading!
💖 Geraldine | Say hi on Twitter 👋🏾 @geraldinedesu